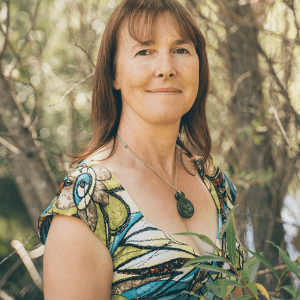 Dr Kirsty Freeman
Kia Ora, I'm a fully trained MBCT/MBSR mindfulness trainer with 18 years' experience and registered Clinical Psychologist for 25 years. I have also attended Breathworks/Mindfulness for Health trainings.
I'm based in Queenstown, NZ, but I also offer my services nationally via virtual connection.
I have diverse interests in the application of Mindfulness to alleviate stress and distress; from addressing wellbeing in the workplace in healthcare and corporate settings, within professional supervision and individual therapy and group courses.
Where mind meets body: As a Clinical Psychologist I specialise in the area of physical health (e.g. persistent pain, heart condition, diabetes, cancer and palliative care, chronic injury, concussion, tinnitus).
Within this I offer:
Assessments and therapy one on one
Mindfulness Courses, Workshops and Retreats
Professional Supervision for health and social care professionals.
Psychosocial Care Training for healthcare professionals and organisations
It is increasingly recognised that poor physical health has far reaching psychological consequences and that poor mental health can impact the body.  The mind and body are complexly interrelated, although many people don't realise this. An ever-growing body of research findings shows that working mindfully with both mind and body eases felt distress that can arise from having an ongoing physical health condition/ongoing stress and can change our relationship with it in a positive way, reduce its impact on life and promote emotional and physical well-being. So you can life a valued life in the way to want to lead it with your health condition.
I specialise in applying psychological models and mindfulness and compassion-based therapy to help people who live with physical health conditions – essentially helping to retrain the brain . Trained to a high level of competence in both dealing with mental health issues and mindfulness, I can work with the complexities that may arise as physical health intertwines with trauma and general life experiences current and distal.
The way I work in conjunction with the individual or in an 8 week evidence based group format, has helped a great many people cope with their physical condition better and improve their quality of life. I also work with people in psychological distress without a defined physical health condition, but this is on a case by case basis.